Brighten Your Customers Experience
Immersive, Large Format Light Boxes
Vibrant, Engaging LED Illumination
Brand Identification, Wayfinding, Art Illumination
Fabric or Film Static Graphics
Digital, Interactive Displays
Custom Sizes, Colors and Shapes
Over 40 Years Serving Various Sectors With Illuminated Static and Digital Signage
Advertising
& Directories
Seattle Space Needle
Challenge in an iconic landmark:
Turn an unused space into an interactive exhibition, respecting the architectural requirements of the space being a curved glass pavilion at an angled slope.
Solution:
15 large format light boxes with curved extrusions in trapezoidal shapes, interactive mounts, and multilevel imagery. Developed the light boxes from R&D, prototyping, material sourcing through production.
Starbucks
Partnering with the leading coffee house chain for more than 15 years, designing unique and state-of-the-art drive-thru solutions.
Willis Tower
Designing over 80 custom light boxes for one of the most popular tourist attractions in the country.
Johnny Clean Car Wash
Equipping a state-of-the-art car wash with high-tech digital displays, building their brand loyalty while offering endless upselling opportunities.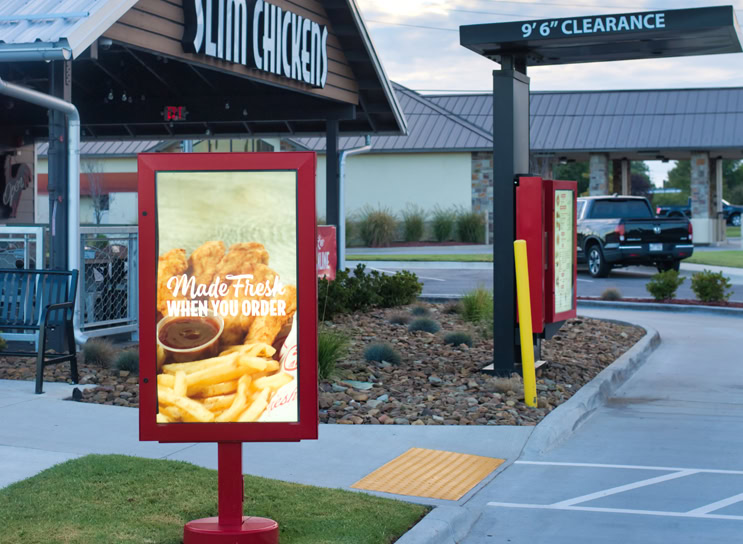 Slim Chickens
Partnering with a fast-growing, national brand, optimizing their drive-thru solutions from static to digital menu boards and from single to multiple drive-thru lanes.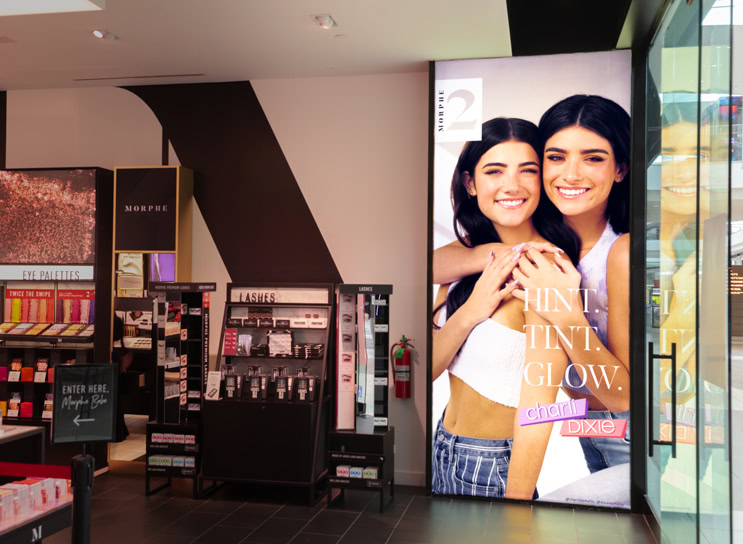 Morphe
Creating vibrant displays to increase store traffic and a subscription-based model to update their graphics once a month.
Dave's Hot Chicken
Supporting an ambitious brand in their national expansion with a turnkey, static drive-thru signage package.
Cartier
Creating an unforgettable shopping experience for a luxury boutique during the holiday season with bright light boxes stretching over 3 exterior windows.
Are You Looking For Visual Displays
To request a custom quote or discuss your project with our sales team, please complete the form below.
We will contact you shortly.